PREMIUM San Blas Cruise & City Tour Package 7 days
Spend a week: aboard our comfortable category catamaran in San Blas, visiting the old city and the Panama canal locks (also includes all transfers and 4 stars boutique hotel): from 2318USD on a 8 participants basis.
This package has much more to offer than any of our cruises. (4 nights in San Blas and 2 nights in Panama City).
Day 1: Pick up Int'l airport & Panama City Hotel
Followed by your arrival in Panama City, our driver will pick up at the Tocumen International Airport (PTY) and drive you to The American Trade Boutique Hotel, Casco Viejo. A historic mansion heritage of the earliest years of The Republic of Panama.
Day 2: Private flight San Blas, Isla Verde anchorage.
At 9:30am (after breakfast) our driver will pick you up and take you to the hangar area to board your private plane to fly to San Blas. After a 45 minutes flight you will land at Corazon de Jesus, the longest airstrip of the western San Blas.
Corazon de Jesus is the best place to start your itinerary. It is surrounded by 360 paradise islands,  miles away from any hotels or crowded beaches.
Days 3-5: Cayos Coco Bandero & Cayos Holandeses, San Blas
Coco Bandero is a set of tiny idyllic islands located at the northwest of Isla Verde. Protected by a 4 miles outer coral reef barrier, Coco Bandero is one of the most comfortable anchorages in San Blas.
Cayos Holandes is a group of 21 uninhabited islands located at the north part of the archipelago. This group of islands is protected by a 7 miles coral reef barrier. Since these islands are far away from the mainland the waters are transparent nearly year round.
Your captain can also take you to some of his favorite places and show you the traditional villages where you will meet the famous MOLAS makers.
Day 6: Panama City
The plane will be ready for your departure on Corazon de Jesus Island at 10:00 am (after breakfast). After a safe return, you'll be able to explore the wonders of Panama City, escorted by one of our guides and drivers. You'll visit the Colonial City or "Casco Viejo", built in 1673 as a replacement of the previously destroyed city.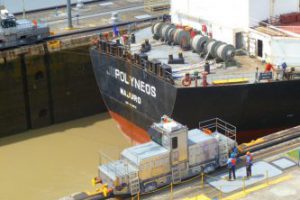 and also the Miraflores locks of the Panama Canal. You'll spend your last night night at the American Trade Hotel.
Day 7: Departure
The trip ends after we drop you off at the Tocumen International Airport for your flight back home.
Included
4 nights in a comfort category catamaran*
All meals
Kayak, paddle boards, fishing rods and snorkeling gear
Beverages: wine, beer, rum, vodka, champagne
2 nights at The American Trade Boutique Hotel, Casco Viejo
Round-trip Charter Flights
Ground transportation
Not included:
Landing track Taxes = $20 per person
Meals outside the sailing boat
Rates: from 2318 USD on a 8 participants basis.
| Guests | 2 per. | 3 per. | 4 per. | 5 per. | 6 per. | 7 per. | 8 per. |
| --- | --- | --- | --- | --- | --- | --- | --- |
| Prices | $9,870 | $12,228 | $14,118 | $15,150 | $16,329 | $17,361 | $18,539 |
*Pricing on basis of VIP ONE Comfort catamaran: consult us for Deluxe category or Standard category
*This package is not available during the End of Year Season: December 22nd to January 5th.
This cruise is dedicated to the most demanding guests looking for the most comfortable way to discover the San Blas Archipelago
7 days: PREMIUM San Blas Cruise & City Tour Package